3 Minute Read: 
When planning for plastic surgery, you should take a few critical steps starting six weeks before your operation, whether body contouring or facial enhancement. These steps will help your surgeon perform the surgery safely and improve your ability to recover from your cosmetic procedure.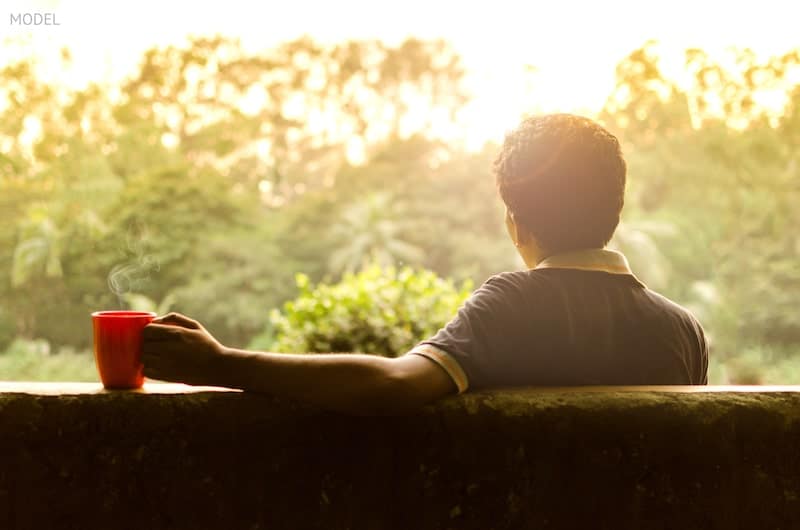 Check Your Vitamins and Supplements
1. Stop Smoking
The most important step you can take when preparing for any surgery is to stop smoking. Patients who have smoked (even once) leading up to their operation have significantly higher risks during and after their procedure. 
Nicotine restricts blood flow and prevents oxygen from getting to cells, which can cause serious complications. 
Therefore, patients should stop smoking before surgery and stay away from cigarettes until their recovery is complete. Some side effects associated with smoking before surgery include:
Heart attack

Stroke

Tissue necrosis and gangrene

Poor wound healing

Increased risk of complications related to anesthesia

Increased risk of extensive scarring
If patients refrain from smoking within six weeks of their operation, these risks and more can be significantly reduced.
2. Stop Drinking Alcohol
Alcohol is not as dangerous as nicotine but can still contribute to several complications if consumed within two weeks of an operation. Alcohol acts as a blood thinner, increasing the risk of excess bleeding during surgery. It can also inhibit the body's ability to heal. Patients should stop drinking alcohol for at least two weeks before surgery. 
3. Reduce Caffeine Intake
Caffeine is one of the most commonly consumed drugs in America today, and a large part of that is because it is not seen as a drug. However, regardless of the wide acceptance of coffee and energy drinks, caffeine is still a substance that can significantly affect the body. 
Caffeine can cause complications during surgery if a patient has high levels in their bloodstream. This is because caffeine can raise the heart rate and blood pressure. 
Small amounts of caffeine may assist patients with recovery. However, large amounts (more than two cups per day in the week leading up to the surgery) can increase your risk of complications. 
We suggest that if your daily caffeine intake is high, lower it over time.  Our general guideline is a maximum of two cups of coffee per day by a week before your surgery.  We also recommend maintaining that level of caffeine consumption for at least a week or two following surgery. 
These guidelines may change depending on your physical condition and your chosen procedure.
4. Check Your Vitamins and Supplements
One of the greatest risk factors during surgery is an unexpected and adverse reaction between medication used for the surgery and medications, vitamins, or herbal supplements a patient has in their system. 
These complications can range from minor annoyances up to potentially deadly complications. 
To avoid these risks, patients planning for cosmetic surgery should get all of their medications, vitamins, and herbal supplements cleared by their surgeon at least two weeks before surgery. 
Some patients may need to stop taking certain medications before surgery. If this is the case, you should consult your primary care physician to ensure that stopping an existing medication regime is safe for you.
5. Make a Recovery Plan
It is best to prepare ahead of time for your recovery. This will change depending on the type of surgical procedure you are undergoing. If you are planning for breast augmentation with implants, you can find more information on planning for breast augmentation on our blog. 
If you are planning for tummy tuck surgery, consider a plan for an extended recovery period. If you are planning for liposuction, consider the areas you are targeting when preparing for your recovery. It is usually a good idea to recover in a way that reduces stress and tension on your incision locations. 
Interested in Learning More?
Are you interested in learning more about how to prepare for plastic surgery? Contact us at 909-291-4900 or fill our online form to schedule a consultation with Dr. Andreasen or another member of our surgical practice.