Board Certified Plastic Surgeon Inland Empire – Dr. Troy J. Andreasen
HOSPITAL AFFILIATIONS
San Antonio Community Hospital
Arrowhead Regional Medical Center
Redlands Community Hospital
Associate Clinical Professor, Loma Linda University Department of Plastic Surgery
MidValley Surgery Center
CERTIFICATIONS
American Board of Plastic Surgery
American Society of Plastic Surgeons (ASPS)
American Society for Aesthetic Plastic Surgery (ASAPS)
California Society of Plastic Surgeons
Member, NOVO- National Council of Leaders in Breast Aesthetics
---
Originally from Salt Lake City, Utah, Dr. Troy J. Andreasen grew up interested in plastic surgery. As a successful Golden Glove boxer, he became acquainted with a plastic surgeon while in that sport. Through this association, his interest in the broad field blossomed and he went on to immerse himself in its study for the next several years.
Following two years of religious missionary service, Dr. Andreasen completed medical school at the University of Utah. While there, he developed advanced microsurgical skills under the direction of the renowned hand surgeon, Graham Lister. His efforts in microsurgical research helped define the effects of trauma on microcirculation. Dr. Andreasen was awarded the highest achievement award from his alma mater and graduated at the top of his medical school class.
Dr. Andreasen was then chosen as one of the first medical school graduates in the United States to train in an integrated General Surgery/Plastic Surgery program that emphasized cosmetic surgery. At Loma Linda University, Dr. Andreasen excelled in all facets of his training and established himself as one of their premier plastic surgical trainees. His specific interests included cosmetic surgery of the breast, body and face and reconstructive surgery of the breast.
Dr. Andreasen has been actively involved in missionary service since he was 19 years old. While at Loma Linda, he captained the Loma Linda Good Samaritan Plastic Surgery efforts in Cabo San Lucas, Mexico. Twice yearly, this team offered reconstructive surgery services to impoverished children who would otherwise have no access to these procedures. Dr. Andreasen's training in cleft lip and palate repair as well as his experience in burn surgery are valuable components of the missionary endeavor.
Dr. Andreasen's pursuit of excellence in Plastic Surgery continues now in his private practice. With personalized service and care, he treats every patient individually and provides complete surgical care from the initial consultation through the recovery. Emphasizing safety, Dr. Andreasen performs his cosmetic and reconstructive procedures at several hospitals and surgery centers throughout Riverside and the Inland Empire.
---
MISSIONARY TRIPS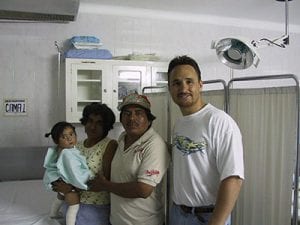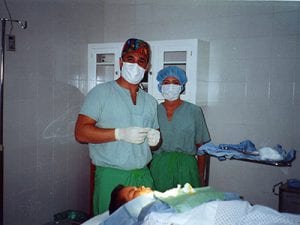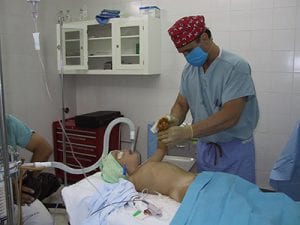 "Thank you so much for all your help in making this very important decision. Your staff was very welcoming and so sweet. Your honesty is very refreshing and I look forward to soon scheduling my surgery!"
"I have had a few people tell me to check out other doctors with cheaper costs but am not interested at all. I am very insecure when it comes to certain parts of my body and i felt very comfortable and sure that I wanted you to do this surgery."
"I had gone too 2 diffrent locations , this place made me automatically made my mind up I had two recommendations from this place and I love the work they did on them , staff is very nice as well as the surgeon I love this place very pleased with my procedure."
Individual results may vary
The
Andreasen
Experience
Breast and Body Specialist
Contact Us
We are eager to answer any of your questions and help you toward achieving your aesthetic goals.
Dr. Andreasen is the premier plastic surgeon in the Inland Empire of SoCal
Troy J. Andreasen, M.D.
3333 Concours St Bldg #3
Ontario CA 91764
Phone: 909-291-4900
Follow Dr. Andreasen on all social networks