This combination procedure sculpts a Youthful Butt:
Utilizes Liposuction to sculpt a smaller waist and create the natural hour glass curves in the waist and butt
This sculpting can enhance the natural curves of the butt or it can change the overall shape of the butt.
The shape change is especially cosmetically pleasing when going from a "square shape" to a "round" or "A-Frame" (wider at the hips and narrower at the waist) butt shape.
Designs a skin removal that enhances the natural shape of a youthful buttock and restores it to the higher more youthful location
The design of the skin removal falls along the natural shadows of the butt to "camouflage" the scars
The proper design of the skin removal further cones or shapes the butt to give the pleasing "bubble" shape.
After the extra skin has been removed we can then increase the size (volume) of the butt by injecting the fat previously taken from the waist sculpting.
The amount of fat that we are able to inject depends on how much extra skin needs to be removed.
How much is that? Well that depends mainly on skin quality and/or skin laxity. A consultation is necessary to make that determination.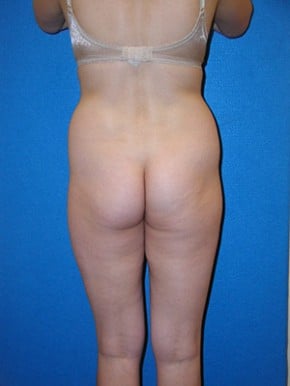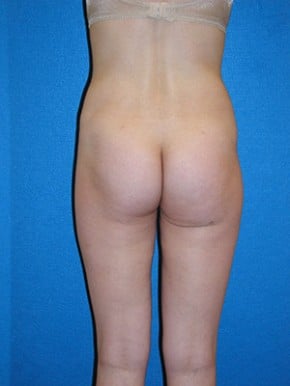 "Thank you so much for all your help in making this very important decision. Your staff was very welcoming and so sweet. Your honesty is very refreshing and I look forward to soon scheduling my surgery!"
"I have had a few people tell me to check out other doctors with cheaper costs but am not interested at all. I am very insecure when it comes to certain parts of my body and i felt very comfortable and sure that I wanted you to do this surgery."
"I had gone too 2 diffrent locations , this place made me automatically made my mind up I had two recommendations from this place and I love the work they did on them , staff is very nice as well as the surgeon I love this place very pleased with my procedure."
Individual results may vary