Plastic Surgery Staff Inland Empire – Cosmetic Surgery Team Riverside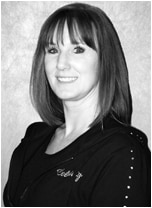 Tami Grasso
Tami is a trained medical assistant who runs the front office at Dr. Andreasen's office. Tami coordinates the daily appointment schedule, answers e-mail inquiries, and keeps the office running smoothly. Tami will gladly answer questions about scheduling consultations and follow-up appointments and can assist in the process of surgical scheduling as well. She is in the office Monday through Friday.
---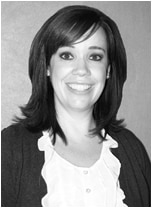 Mimi Williams
Mimi is our pre-operative coordinator and surgical scheduler. Mimi has many years of experience in various patient coordinator positions and she makes sure your preparation for surgery is thorough and complete. Mimi coordinates Dr. Andreasen's operative schedule with the various surgical facilities. She also will assist you with any questions you might have regarding payment plans and financial institutions.

---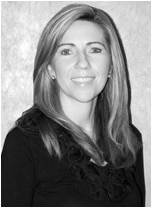 Demeree Andreasen
Demeree is in the office with Dr. Andreasen on Mondays and Wednesdays. She assists in surgical scheduling, pre-operative coordination, and assists the other staff members to make your experience here with Dr. Andreasen educational and rewarding.

---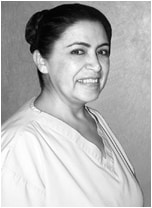 Maria Sapien
Maria is a certified scrub technician who assists Dr. Andreasen in the operating room as well as in the clinic. She has worked in the operating room for over 25 years and has experience in all types of reconstructive and aesthetic procedures. She has also served as an instructor for scrub technicians for various institutions. Maria also assists in all facets of pre-operative and post-operative care. Maria is fluent in Spanish and can answer all patient-related questions as well.

---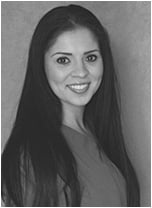 Andrea Alvis
Andrea is a licensed Esthetician and has over 7 years of experience as well as advanced medical skin care training. No matter what your skin has been through, she believes that it can be improved with the proper treatment and attention. Having expertise in treating acne, sun damaged skin, aging skin, rosacea, and hormonal skin issues will ensure your optimal results. She is passionate about treating skin conditions as well as maintaining beautiful healthy skin.
---
Mindy Smith
Mindy Smith has 4 years of experience as a Licensed Esthetician. Through an ongoing comprehensive clinical skin care management process, Mindy uses basic skin care facials as well as her clinical skills in order to create and augment positive outcomes for her clients. Her specialized training enables her to treat different skin types and conditions and provide treatments such as chemical peels and microdermabrasion. She has been able to help those who are concerned with anti-aging, acne, hyperpigmentation, and also the people who simply want a relaxing and fun experience. She is fully committed to tailor each treatment and skin care regimen to the specific needs of every unique person.
Her biggest passion of all is the relationships and trust she gains from the people who are under her care. She has dedicated herself to her profession earning the respect of many repeat clients over the years.

"Thank you so much for all your help in making this very important decision. Your staff was very welcoming and so sweet. Your honesty is very refreshing and I look forward to soon scheduling my surgery!"
"I have had a few people tell me to check out other doctors with cheaper costs but am not interested at all. I am very insecure when it comes to certain parts of my body and i felt very comfortable and sure that I wanted you to do this surgery."
"I had gone too 2 diffrent locations , this place made me automatically made my mind up I had two recommendations from this place and I love the work they did on them , staff is very nice as well as the surgeon I love this place very pleased with my procedure."
Individual results may vary
The Andreasen Experience
Breast and Body Specialist
Contact Us
We are eager to answer any of your questions and help you toward achieving your aesthetic goals.
Dr. Andreasen is the premier plastic surgeon in the Inland Empire of SoCal
Troy J. Andreasen, M.D.
3333 Concours St Bldg #3
Ontario CA 91764
Phone: 909-291-4900
Follow Dr. Andreasen on all social networks