THE INLAND EMPIRE'S PREMIER BREAST & BODY SURGEON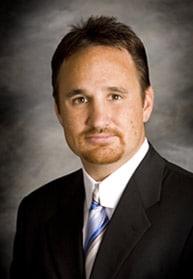 Originally from Salt Lake City, Utah, Dr. Troy J. Andreasen grew up interested in plastic surgery. As a successful amateur boxer, he became acquainted with a plastic surgeon while in that sport. Through this association, his interest in the broad field blossomed and he went on to immerse himself in its study for the next several years.Following two years of religious missionary service, Dr. Andreasen completed medical school at the University of Utah. While there, he developed advanced microsurgical skills under the direction of the renowned hand surgeon, Graham Lister. His efforts in microsurgical research helped define the effects of trauma on microcirculation…

Patient Testimonials

Thank you so much for all your help in making this very important decision. Your staff was very welcoming and so sweet. Your honesty is very refreshing and I look forward to soon scheduling my surgery!
– Corrine
Individual results may vary
---

I have had a few people tell me to check out other doctors with cheaper costs but am not interested at all. I am very insecure when it comes to certain parts of my body and i felt very comfortable and sure that I wanted you to do this surgery.
Individual results may vary