3 Minute Read: 
Women and men choose to undergo cosmetic surgery procedures for multiple reasons, including age, lifestyle, and life events. 
Not only do cosmetic procedures help people achieve a more youthful and balanced aesthetic (whether for the body, breasts, or face), but the stunning results gained from these procedures can improve their confidence and self-esteem.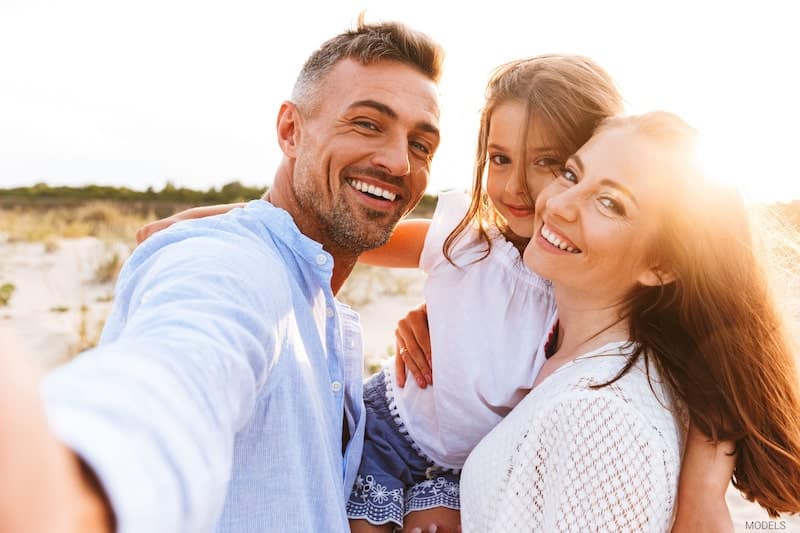 Regardless of which cosmetic surgery(s) you have performed, you want to ensure that your results are as stunning and long lasting as you desire. 
One of the best ways to achieve your ideal plastic surgery results is to follow all pre- and post-surgical instructions. 
However, below are some additional ways to help you look and feel the way you want after your plastic surgery.
How Can You Achieve the Results You Desire?
During your consultation, your plastic surgeon will discuss the procedure with you as well as what you should keep in mind both before and after your surgery. This may include avoiding blood-thinning medications or supplements, arranging for someone to be with you during the first day or two after your procedure, and ensuring you have a designated recovery space. 
If you want to learn more about what to expect during recovery from some of the most common cosmetic procedures, feel free to take a look at the following blogs:
Along with the recovery details addressed in the blogs above, here are three aspects that contribute to a successful plastic surgery outcome: 
1. Be Mindful of Your Health and Weight
Undergoing a plastic surgery procedure is not like a trip to the gym; it requires commitment and time. To get the most out of this, you want to ensure that you are in good, general health. 
This means not smoking (quitting at least six weeks before your scheduled procedure) as well as being at a stable weight and BMI (body mass index). 
While many people think that body contouring procedures, like tummy tuck surgery, help patients lose weight, the reality is that these procedures are not meant for weight loss. Instead, you should be at or near your ideal weight before surgery.
2. Choose the Right Surgeon
You wouldn't trust your car's tune-up to someone who is not knowledgeable of cars. So, why would you trust your body to a plastic surgeon you don't feel comfortable with? 
Choosing the right surgeon is one of the best ways to ensure a positive outcome for your cosmetic procedure. You want to make sure that your surgeon is well-respected, board-certified, and trained with a high client satisfaction rate. Your consultation is the best way to decide if you feel comfortable with your plastic surgeon since you can discuss your cosmetic frustrations and aesthetic goals with them and ask your surgeon any questions you may have about the procedure, recovery period, and results.
The surgeons and staff at Inland Breast and Body are here to help you every step of your cosmetic journey.
3. Make Sure You Have a Quality Recovery Period
The quality of your recovery can help determine the quality of your results. Because of this, it is so important that you have a peaceful recovery. This means taking your prescribed medications, listening to your body, taking the required time off work, refraining from exercise and other strenuous activities, eating right, staying hydrated, and taking short walks to increase blood circulation. Doing so can help your body heal quickly so that you can be ready to show off your results. 
Your recovery period doesn't just need to be a time to heal from your procedure. You can also put this time to good use! Here are some ways you can make the most of your recovery time.
Interested in LeaWhile plastic surgery can help women and men achieve their ideal aesthetic appearances, knowing what to do before and after the procedure can help patients achieve their desired results.rning More?
If you want to know more about the cosmetic procedures we offer as well as what to expect for your recovery, contact our office at (909) 291-4900 or schedule a consultation online today!