4 Minute Read: 
There's no question: combining two or more cosmetic procedures offers stunning and comprehensive results to women and men of all ages. However, it is important to understand that not all plastic surgery procedures can be performed at the same time. Instead, there are strict guidelines as to which procedures can and should be combined and which procedures need to be performed separately.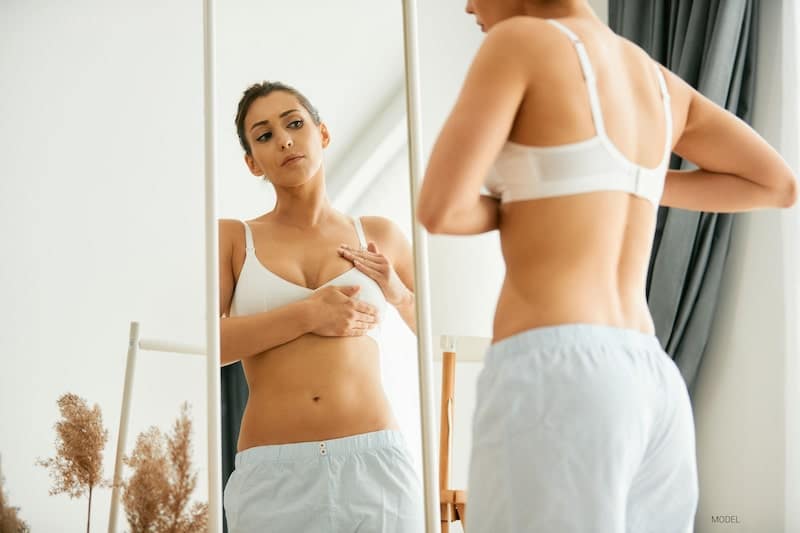 In this blog, we'll take a look at combining plastic surgery procedures, including which ones can be performed simultaneously to give you the most dramatic transformation possible. 
Why Is Combining Procedures a Good Idea?
As mentioned above, combining cosmetic procedures can offer you more transformative results than only undergoing one procedure. This is because more areas of the body or face are being addressed, allowing for better harmony and balance across multiple features. Combining procedures can also help you achieve a more balanced appearance to your face or body. 
Other benefits that many patients don't necessarily think about is that combining procedures helps to minimize overall cost and downtime, since you are undergoing the procedures at the same time (which means that you only have to pay once for certain fees, such as facility fees and anesthesia fees, among others) and you are recovering from those multiple surgeries simultaneously. 
Which Procedures Can Be Combined?
When you are considering any plastic surgery procedure, it is essential that you only consider a board-certified plastic surgeon, like Dr. Andreasen. By doing so, you can rest easy knowing that you are trusting your body or face to a cosmetic surgeon with training, experience, and skill. 
Secondly, it is important to understand that you should only combine procedures that are in the same body region (body/breast and face).  
Different body procedures (like tummy tuck surgery and liposuction surgery) can be performed simultaneously along with breast procedures, such as breast lift with breast augmentation surgery. In fact, a Mommy Makeover procedure is a customizable combination procedure that can include tummy tuck, liposuction, and breast procedures to help you achieve a more sculpted and attractive physique.
Additionally, facial procedures (including facelift surgery, eyelid surgery, and brow lift surgery) can be performed at the same time to transform your entire face and ensure that your features remain balanced. 
However, body and facial procedures should not be performed simultaneously. 
Which Procedures Cannot Be Combined?
Having face and body/breast procedures performed at the same time puts too much trauma and stress on the body, both during the surgeries and during the recovery period. 
Because of this, you should only have procedures in only one region of the body (body/breast or face) at a time. If you desire multiple procedures in different regions of the body, then you need to have these procedures performed at different times and only after you heal completely from the first procedure(s). 
Additionally, there is a limit to how long a patient can safely be under general anesthesia. If your procedures are extensive and time-intensive, it may be better and safer to separate those into two surgeries. Dr. Andreasen will give you more information about this during your consultation.
Something else to keep in mind when choosing to combine procedures is the recovery period. Because of this, it is often not recommended to combine a breast surgery with a butt procedure (Brazilian Butt Lift (BBL) or buttock fat grafting). This is because breast surgery requires you to stay off of your chest and BBL surgery asks you to avoid sitting or laying on your back. 
This makes it challenging to find a proper way to rest and recover.
How Do I Know Which Combination of Procedures Is Right for Me?
At your consultation, you will be able to discuss your cosmetic goals with your plastic surgeon, who will suggest the right procedure(s) for you. 
If you are looking to have cosmetic procedures in different areas of the body, a surgical plan will be created to help you understand the timeline of your surgeries.
Want to Learn More About Plastic Surgery in the Inland Empire?
If you would like to know more about how combining cosmetic procedures can offer you the results you're looking for, then contact Dr. Andreasen and his team at (909) 291-4900 or schedule a consultation online today!