4 Minute Read: 
One of the most common and problematic misconceptions about plastic surgery is that it is only for the socially (and financially) elite. 
While it is easy to understand why people believe this, especially since many of our favorite celebrities have been very open about their plastic surgery and cosmetic procedure experiences, the real truth is that plastic surgery is not out of reach for the average person.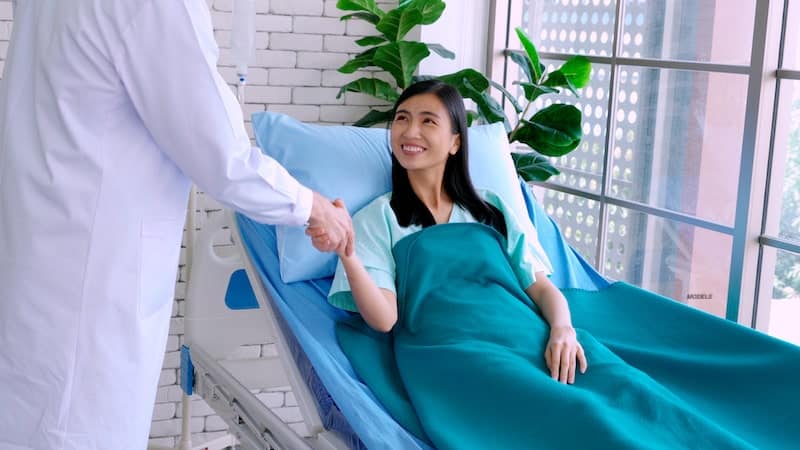 In reality, there are plenty of transformative procedures that are widely available to you, and with the ease and accessibility of plastic surgery as well as different payment and financing options, there's no excuse for not looking the way you desire!
What Are Some of the Most Common
Plastic Surgery Procedures
?
There are so many different plastic surgery options available nowadays that deciding which is best for you can sometimes seem overwhelming. However, some of the most common procedures address issues that are very common. 
These procedures focus on creating more definition, tone, and contours on the body, while ridding patients of stubborn subcutaneous fat. Stubborn fat is the fat that just doesn't go away, no matter how healthy you eat or how much you exercise. 
Below, you'll find some information on some of the procedures that help address these concerns.
Liposuction
Liposuction surgery is one of the most trusted and popular cosmetic surgery procedures. The results obtained from liposuction are transformative, and liposuction can be completed as a standalone procedure or in aid to other surgical procedures. Liposuction is used to remove unwanted fat permanently from the body.
At Inland Breast and Body, we are proud to offer traditional liposuction as well as ultrasound or laser-assisted liposuction. 
With traditional liposuction, a small incision is made in the treatment area. A cannula (a thin tube) is inserted through this incision to loosen up the subcutaneous fat. This fat is then vacuumed out of the body through the cannula. 
With ultrasound or laser-assisted liposuction, the process is the same, though an ultrasound or laser attachment is added to the tip of the cannula to help loosen more fat up for easier removal. This type of liposuction also allows your plastic surgeon to more precisely target fat and remove more fat than with the traditional process.
Liposuction can be used to remove fat from various parts of the body, including the:
Neck

Arms

Abdomen

Love handles and flanks

Hips

Thighs

Calves 

Ankles

See more transformations by visiting our liposuction before and after gallery.
Tummy Tuck
Tummy tuck surgery (abdominoplasty) is one of the most common procedures performed for both men and women. 
With this procedure, an incision is made above your pubic area, extending from hip to hip. Any excess fat in the belly and abdomen is removed with the use of liposuction. Your plastic surgeon will then correct any abdominal muscle separation by tightening these muscles with internal sutures. Excess skin will be removed, and the remaining skin will be tightened to give you a sleeker, more contoured and toned appearance. 
At Inland Breast and Body, we are happy to offer three different types of abdominoplasty: traditional tummy tuck, mini tummy tuck, and extended tummy tuck surgeries. 
The main difference between these procedures is the extent of correction offered, which helps to decide the length of the incision. Additionally, with a traditional tummy tuck and extended tummy tuck, the belly button can be repositioned. Also, with an extended tummy tuck (also known as a circumferential body lift), excess and sagging skin on your tummy, flanks, and lower back are removed and tightened to give you more dramatic results. 
Patients who have undergone extensive weight loss are ideal candidates for a circumferential body lift.
Why Is Plastic Surgery More Affordable Now?
While it's true that when plastic surgery first became popular several decades ago, it was expensive. Because of this, these procedures seemed to only be enjoyed by rich and famous Hollywood celebrities. 
But as the years have passed, plastic surgery techniques have continued to evolve and become perfected, causing the price of the treatments and procedures to decrease to something more manageable for the normal, non-celebrity, individual. 
Another reason plastic surgery procedures are more affordable now is simple economics: supply and demand. While not every plastic surgeon is as professional and experienced as they should be (which is why you should choose a trustworthy plastic surgeon, like Dr. Andreasen and the specialists at Inland Breast and Body), there are many plastic surgery practices out there to choose from. Because of this, the costs of different procedures tend to be lower, as these practices compete for your business.
Lastly, financing options allow prospective patients to more easily afford plastic surgery procedures. At Inland Breast and Body, we are happy to offer CareCredit®, Prosper Healthcare Lending, and ALPHAEON® CREDIT to help you finance your procedure(s). 
Whether you're a stay-at-home mom, a working woman, someone looking to reenter the dating world, or someone who's just lost a significant amount of weight, if you are interested in transforming your appearance and rejuvenating your body aesthetic, there's no stopping you!
Interested in Learning More?
If you have any questions about the procedures we offer or how our financing options work, please contact our office at (909) 291-4900 or schedule a consultation online today!