2 Minute Read: 
When considering skin rejuvenation treatments, there are several options available. BOTOX® Cosmetic, JUVÉDERM®, and rejuvenation peels are a series of options offered by Dr. Andreasen's office. These procedures can be performed separately or in combination with each other.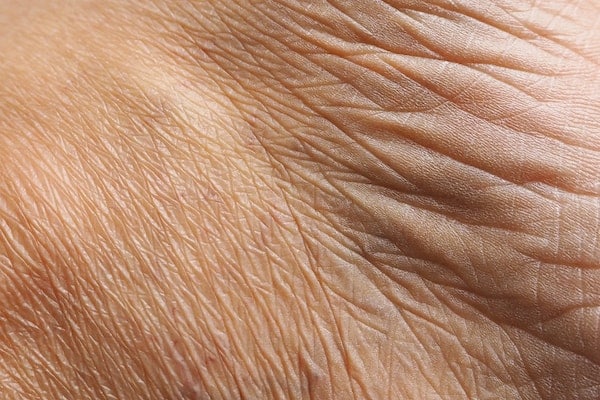 What Are My Non-Surgical Options?
What Is BOTOX® Cosmetic?
BOTOX® Cosmetic is a neuromodulator designed to inhibit muscle movements that cause wrinkle formation. It can be injected in various facial muscles to prevent new wrinkles from forming and smooth out existing ones. BOTOX® Cosmetic treatments address wrinkles created through muscle contraction but does not restore lost volume or treat sagging skin.  
What Is JUVÉDERM®?
JUVÉDERM® is a dermal filler made from hyaluronic acid, which allows the injected tissues to absorb and retain greater amounts of moisture. This allows the treated areas to become more plump. By enhancing the fullness of the treated areas, the treated skin is stretched so that wrinkles are eliminated. JUVÉDERM® works faster and lasts longer than BOTOX® Cosmetic, but treats wrinkles differently. BOTOX® Cosmetic is ideal for areas where muscle contraction causes wrinkles, while JUVÉDERM® is made to minimize wrinkles caused by sagging skin and volume loss. 
What Are Rejuvenation Peels?
Rejuvenation peels are acid-based treatments applied to the surface of the skin to treat skin discoloration, scars, wrinkles, and rough skin texture. They work by removing the top layer of existing skin and enhancing the layers below. As the new skin layers grow in, they form a smoother, younger-looking appearance. Rejuvenation peels are suitable treatments for surface wrinkles, but will not treat wrinkles caused by muscle contraction or volume loss. 
Should These Treatments Be Combined?
The good news is, all of these treatments can be used together to treat different issues.
Even though all three of these are designed to help restore healthier, smoother, and more youthful skin, they address different concerns (or address similar concerns in different ways). Of these three, BOTOX® Cosmetic is the only treatment designed for expression-causing wrinkles, dermal fillers are the only one that will restore facial volume, and rejuvenation peels are the only one that will improve skin texture.
Since many people struggle with more than one of these concerns, they will likely require more than one of these treatments to see significant skin rejuvenation results. None of the three treatments interfere with each other, and they can be used simultaneously if needed. 
Some patients may have their needs met with one type of treatment, while others may want all three to achieve their aesthetic desires. 
Interested in Learning More?
If you have questions about non-surgical skin treatments, please contact Dr. Andreasen's office by calling us at 909-291-4900 or filling out our online contact form.