3 Minute Read:
While most women are satisfied with the results of their breast augmentation, issues can arise or desired aesthetics change. If this is the case, you may undergo breast implant revision surgery. Board-certified plastic surgeon Dr. Troy Andreasen understands that breast augmentation is a very personal decision, and his goal is to ensure you are 100% satisfied with your new silhouette. So, if you are no longer pleased with the look of your augmented breasts, it might be time for a change.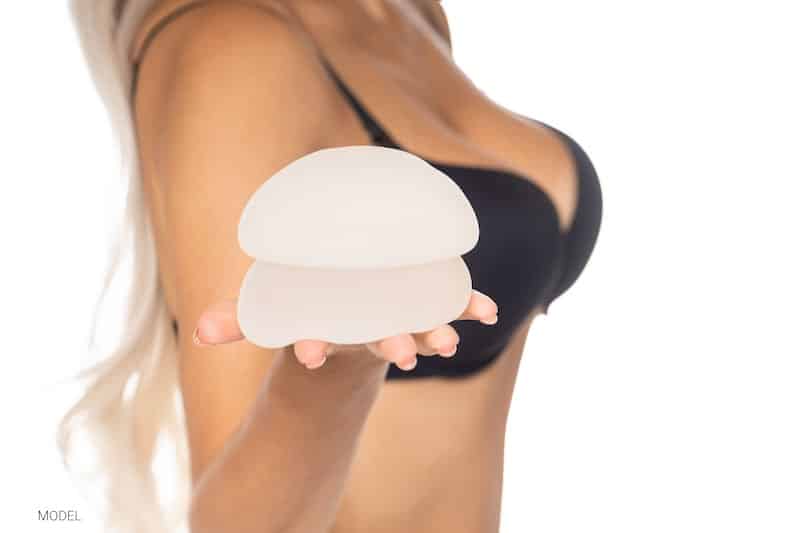 Below, we discuss some of the reasons to undergo a breast implant revision procedure.
Breast Implant Revision Options
Breast augmentation surgery is completely customizable and can be revised according to your needs or desires. From changing the material of your implants to removing them altogether, there are several options for revision surgery. You may also decide to add a breast lift to your revision surgery to fine-tune your results.
You Want to Change the Size, Shape, or Material of Your Breast Implant
There are several reasons you might want to replace your current implants with new ones. Some women are unhappy with the size of their original implant and wish to go up or down in size.
In other cases, you may want to change your implant type, opting for silicone instead of saline or changing from a round implant to a teardrop shape. The possibilities are endless.
Your Breast Implant Is Leaking or Has Ruptured
While rare, implant shells can weaken and tear. When a rupture occurs, you need a new implant — whether the implant was filled with saline or silicone.
If you detect a rupture, make sure you contact your surgeon immediately. Both saline and silicone breast implants are safe, but revision should be done as soon as possible for a more comfortable procedure and recovery.
Your Breast Implant Is Painful, Misshapen, or Has Moved Out of Place
Capsular contracture is one of the most common complications following breast augmentation. Once placed, scar tissue forms around the implant, creating a capsule. If the scar tissue thickens or tightens, it can cause pain and affect the shape of your breast.
A capsulectomy removes the tight scar tissue and implant, and a new implant is placed. Alternatively, capsulotomy is performed to allow the implant to move a bit more, while a capsulorrhaphy is done to restrict the movement of the implant.
You Want to Remove Your Breast Implants Permanently
For some women, breast implant revision means removing their implants altogether. You may decide that you'd like to go back to your natural breasts or that breast implants aren't what you wanted. Regardless of your reason, breast implants can be removed and even replaced later if you so choose.
You Have Other Complications That Require Revision
In rare cases, you may experience complications from breast implant surgery that require revisions. Dr. Andreasen is also an expert in more complex breast revision procedures.
How Often Do You Need to Replace Your Breast Implants?
Most implants — both silicone and saline — are estimated to last 10 to 20 years.
Modern implants are typically designed with a lifespan of about 10 years, and while they can last longer (even several decades), the chance of rupture increases by 1% each year. 
If you have implants and notice changes in the shape or size of your breasts, or your breasts start to feel hard or painful, it may be time to visit Dr. Andreasen and discuss your options for breast implant revision surgery.
Learn More About Breast Implant Revision in the Inland Empire
If you're looking for breast implant revision surgery, look no further than Dr. Troy Andreasen. Dr. Andreasen's skill and experience are matched only by his care and compassion for his patients. When you choose "The Andreasen Experience," you choose comprehensive, personalized care from start to finish. For more information or to schedule a consultation, call 909-291-4900 or fill out our online contact form.