3 Minute Read: 
With the holidays around the corner, everyone is getting ready to wrap up the year and looking toward their future plans. However, the year isn't over yet, and there's still plenty of time to get a few more errands done this year. Many people may not realize it, but getting plastic surgery during the holiday season can be beneficial for patients interested in enhancing their overall appearance.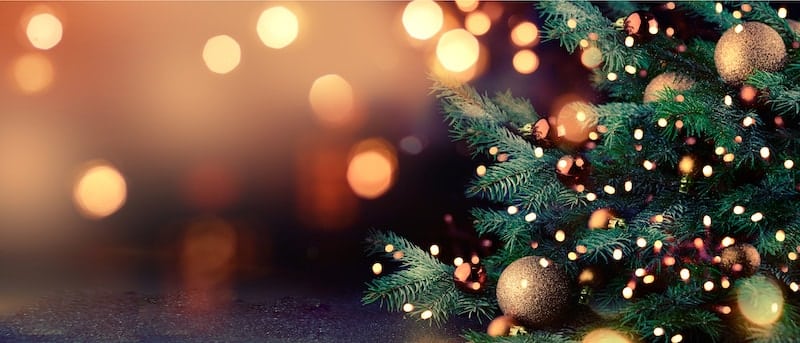 1. More Comfortable Recovery
Firstly, colder weather makes for a more comfortable recovery compared to warmer months. Many surgeries require the patient to stay indoors and recover for several days to weeks post-procedure. During the hot summer days, this can feel incredibly difficult, especially for individuals who are used to being very active. 
Recovery is an essential part of plastic surgery, and a cold, dreary winter makes it easy to stay indoors and follow your doctor's instructions.
2. You May Already Have Time Off
Many of us have an allotted amount of vacation days we get per year. Many workplaces don't allow for these days to be carried over to the next year, so it's a use-them-or-lose-them situation. You can book your surgery while you still have some vacation days to use before the end of the year. This allows you to make the most out of those vacation days while you still can.
Also, some employers give more days off during the holiday season, so why take additional days at another time when you may already have some days given to you? 
3. Summer Prep
It's inevitable: the holiday season ends, January begins, and people start to worry about their summer bodies. You can get a head start on everyone else and be ahead of the game. By getting your plastic surgery in the winter, you will be ready to show off your new beach body once summer comes around.
4. Gift Giving Season
Lastly, if you know someone unhappy with their appearance, consider giving them the gift of plastic surgery. Note that this shouldn't be a total surprise and works best if the person has expressed a desire to get the procedure done. You can surprise them with a prepaid appointment with a local, qualified plastic surgeon.
Popular Procedures for the Holidays
Some of the most popular procedures during the holidays include:
Liposuction
Liposuction is an excellent procedure to get rid of excess fat and loose skin on the body. It also requires up to one to two weeks of recovery time, making it perfect for the holiday season.
Tummy Tuck Surgery
Tummy tuck surgery can help to reshape and define the abdomen area. This procedure takes at least one to two weeks (if not more) of recovery as well.
Breast Augmentation
Breast augmentation will also require several days off for recovery, so the holidays are a perfect time to book the procedure.
Interested in Learning More?
Book your consultation with Dr. Troy Andreasen today by calling (909) 291-4900 or filling out our online contact form.