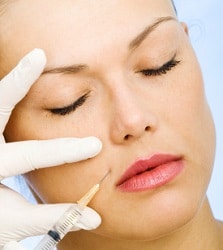 Lost volume in your skin can have a dramatic impact on your appearance. Losing volume is a natural product of the aging process and can lead to the development of deep lines, creases and a general gaunt appearance. Fortunately, there is Radiesse.
Radiesse is an incredible cosmetic tool that can help you achieve immediate improvements in signs of aging on the face. It is a dermal filler that is made of a special gel matrix and fine calcium microspheres. These bond well with skin structures and give skin a fuller, perkier appearance. After a treatment, the results are immediately visible.
Speak with Dr. Troy Andreasen to learn more about dermal fillers like Radiesse.
Contact our office in Riverside to schedule a consultation.