The process of losing weight can be long and arduous. You should feel a significant amount of pride in shedding those pounds, and you deserve to look as amazing as you feel. Although many of us will spend hours at the gym, unfortunately, our efforts may not generate the results we expect. If you are experiencing poor tissue elasticity and sagging skin, our body contouring procedures can help you look better following your weight loss. These procedures can address subcutaneous fat and tissue on several areas of the body, from the arms to the buttocks, and provide you with a more youthful, naturally appealing body contours.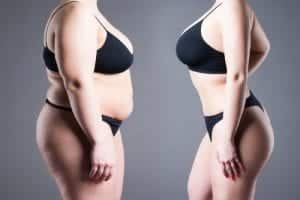 Am I a Good Candidate?
Those who have undergone a complete body transformation will agree that the grueling process can build stamina and body strength. However, even a balanced diet and strict exercise routine may be ineffective in addressing sagging skin. If you are within your ideal weight range, have realistic expectations about your results, and are a healthy non-smoker, our body contouring procedures may be a good fit for you.
How Can Weight Loss Surgery Benefit Me?
Restore a Toned Abdomen
Over time, the elasticity of our skin begins to decline, especially for those who are overweight. As you lose weight, your skin cannot regain its original shape, and folds of skin can start to develop, especially around the abdomen. These folds of skin can be especially frustrating because they obscure your new abdominal definition. Incorporating the following procedures as part of your post-weight loss contouring can restore a toned, slimmer-looking abdomen: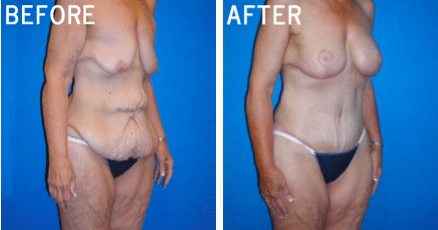 Improved Arms
Excess skin can develop along the upper arms as a result of weight loss and create a "bat wing" effect, making your arms look saggy and droopy. Arm lift surgery, or brachioplasty, will target this area to restore a youthful and shapely upper arm.
Enhanced Bustline

When women lose weight, they can develop laxity and decreased volume of their breasts, which can make them appear shapeless and deflated. If you are looking to restore the appearance of your bustline, then you may consider breast lift surgery or breast lift with augmentation. Breast lift surgery can:
Address sagging caused by weakened breast tissue
Improve nipple projection and placement
Restore breasts to a higher, more youthful position on the chest
If your breasts lack volume, then breast implants along with your breast lift surgery may be the ideal solution to create fullness and shape that weight loss may have taken from you.
Reshaped Buttocks
Sagging or drooping buttocks are common following weight loss. While you may try to achieve your ideal butt shape at the gym, weight loss affects the quality of your skin and makes it challenging to create a defined appearance. The contour of your buttocks can impact the overall shape of your silhouette. You may want to consider butt lift surgery and fat grafting as part of your body contouring journey to give you a perky and pleasing backside.
To learn more about our body contouring procedures, please contact our office at (909) 291-4900 or schedule a consultation with us online today!